Business VoIP/PBX Services & Solutions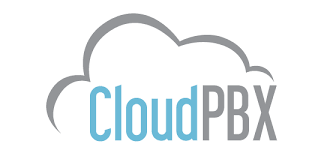 Complete VoIP/PBX Office Solutions
We offer complete cloud VoIP/PBX business phone solutions and VoIP Service. The hosted VoIP PBX does not require businesses to hold hardware at their offices, except for the VoIP phones. The hosted VoIP PBX system is 24/7 maintained with free support so you don't have to worry again about expensive hardware repairs or replacements. You will have state of the art PBX running for you with less or no equipment to maintain or service.
Call us to find out how easy it is to switch your business phone system to cloud. See how much you save monthly, when you switch to VoIP service and hosted cloud PBX.
Manage My Call
Do not disturb

Call Screening

Caller ID Rejection

Pin code authorization

Call pickup

One number

Alternate Caller ID

Voicemail

Speed Dial


Internet Voicemail



Forward My Calls
Call Forward Unavailable

Call Forward Busy

Call Forward Always

Call forward unreachable

Simultaneous Ring



Call Center/Reception
Hunt Groups

Call queuing

Reception Console

Auto Attendant

Call Recording

Extension dialling

Geographic Routing


Call Transfer




Hold Music
Faxing
Fax to email

Send and receive as .tiff or pdf files


Distribute to multiple email addresses



Conferencing
Conference Bridge included with every cloud PBX line

Simple and easy to use

Features include conference recording

Increase participants by adding more channels


Toll Free, Local and International options



Manage My Account
Web based management via web portal




Real time provisioning and ordering of numbers and services
VOIP Plans from 2Talk
Check out the most competitive 2Talk VoIP plans with Cloud PBX included here: VoIP Plans
You can subscribe online to any of the VoIP plans available
Please enter the referral code: totalconnections and receive FREE 2 hours IT Service from us to help you with configuration and setup of your new VoIP and PBX system.


We can manage the subscription process for you
Ask us to manage your subscription process for you at no charge and receive FREE 2 hours IT Service from us to help you with configuration and setup of your new VoIP and PBX system. Our contact details bellow: