Adopt a home wifi solution that can meet your requirements
Call Now: 0800 110 451 for a free onsite assessment and quotation
Now, more than ever, a home wifi solution must deliver a quality connection to your devices. The reality is that most home wifi solutions are actually based on a simple ISP router with built in WiFi and that might not deliver the best wifi to you. Some people try and attach some booster to their network hoping to increase signal coverage and make the home wifi work better. But can they actually improve their home wifi performance by using of the shelf boosters ? The answer is: in most cases no.
Ubiquiti Access Points, Routers and Switches
We use Ubiquiti products since 2009. They are of superior quality and deliver really nice and reliable home wifi solutions with cloud control, high level of security and advanced features. They deliver multiple SSIDs, Guest WiFi, v-Lans and advanced home networking options.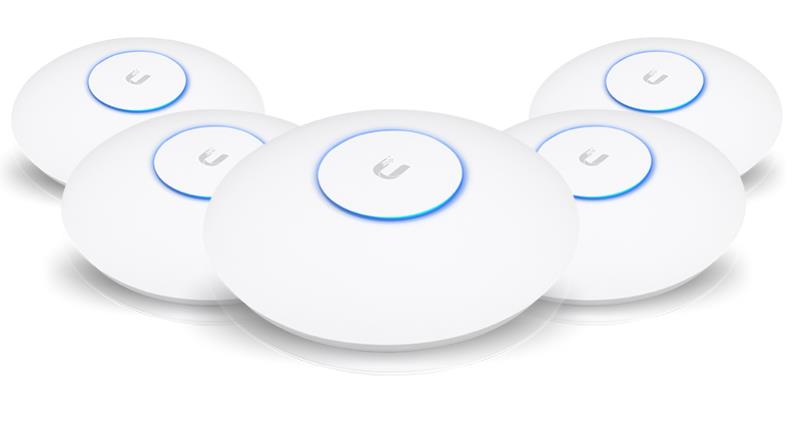 Get a home wifi solution supplied and installed by professionals
We are home wifi specialists and can install high quality home wifi solutions that deliver very fast and reliable wifi to any corner of your house.
Our home WiFi solutions are of high quality and here is why:

We are professional IT & Telecommunications specialists
We use our IT knowledge to secure your home wifi network (things like firewall configuration, QoS, v-Lans, Web Content Filters, Parental Controls, etc

We use high quality equipment such as Ubiquiti, MikroTik, DrayTek, Grandstream and more
We do full home wifi installs including cabling with our own techs (no contractors)
We offer 24 month warranty on all our installations
Get a free home wifi assessment and free non obligation quotation