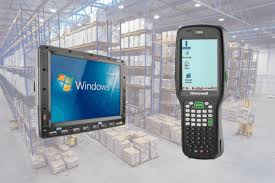 We design and install highly reliable warehouse wifi solutions anywhere in New Zealand. We provide a cloud management service with 24/7 technical support.
For a reliable and cost effective warehouse wifi solution please get in touch with us for a free consultation.
We use Ruckus equipment on all our warehouse wifi solutions.
Ruckus WiFi for warehousing can expertly accommodate high WiFi interference, offering:
Industrial-strength WiFi with long-range signals that adapt by steering around obstacles
Flexible deployment with Smart Mesh Networking, so Ethernet connections aren't necessary for network composition
Indoor and outdoor WiFi access points, managed together simultaneously
Simple, easy-to-use control options from a single interface
Ruckus WiFi for Warehousing Means Superior Connectivity:
BeamFlex helps your wireless signal bypass interferences. High WiFi interference? No problem. Each Smart WiFi access point has the ability to focus and direct signals over the clearest path using sophisticated directional antenna systems.

Smart Mesh Networking allows warehousers to cover vast spaces easily. It can be difficult to deploy WiFi systems across large, expansive warehouse properties. Smart Mesh Networking allows IT staff at warehouses to place access points where coverage is needed most, without the need to run hard-line Ethernet cables.